Roman Zelenka
What I do – short and simple
I am a transformational guide for conscious leaders and their teams, drawing upon my 20+ years of business experience.
I help business owners, executives and team leaders cultivate the personal and professional confidence they need to climb their unique mountains. 
My mission is to play a part in transforming yesterday's managers into tomorrow's leaders to make the world a better place.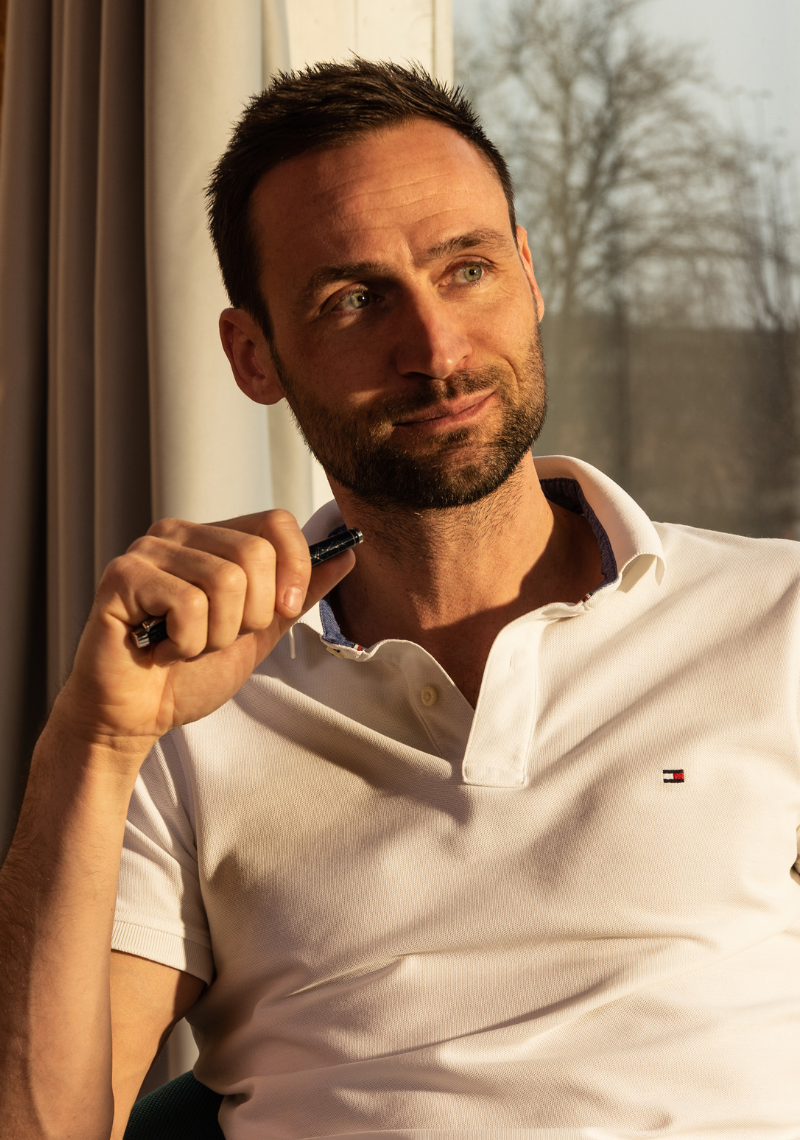 Professional Background
My career commenced in 1998 when I joined our family-owned translation company, starting as a Project Manager. Over the years, my responsibilities expanded, and I took on various roles including Salesman, Marketing Specialist, and Head of Projects. This diverse experience endowed me with an intricate understanding of the multifaceted aspects of the business.
During my tenure as CEO, a role I held from 2005 until 2020, the company underwent a remarkable transformation. It evolved from a small, localized entity to an international language service provider. Through strategic leadership and innovation, I managed to multiply the company's revenue by 20 times. I actively traveled the world, partnering with various companies, and my hands-on approach in different cultural environments enabled me to help teams transform not only their operational processes but also their organizational culture.
When I left our company in 2020, we had a robust team of 50 full-time employees and an extensive network of 9000 linguists across the globe, a testament to our commitment to quality, innovation, and collaboration.
Philosophy and Approach
My journey through various business challenges instilled in me a profound realization: success often requires posing the right questions and seeking the wisdom of seasoned professionals.
Beyond these insights, my experience has revealed a unique gift for identifying the inherent talents within individuals and leveraging these strengths to establish harmony within teams.
Recognizing and nurturing these qualities creates a synergistic environment where collaboration and innovation thrive.
This talent-centric approach, combined with thoughtful inquiry and strategic collaboration, has become the cornerstone of my leadership philosophy, allowing me to drive consistent success across diverse projects and teams.
Transition into Coaching and Mentoring
My commitment to leadership and personal growth has been a continuous journey, deepening over the past 10 years through various roles and experiences.
What began as company events and team-building exercises morphed into intensive workshops and coaching sessions, leading me to uncover a passion for mentoring and guiding others.
This evolution in my professional path prompted me to pursue certification as a coach, enhancing my ability to empower and support those I work with. With a decade of hands-on coaching and mentoring experience, I have honed my skills to connect with individuals at various stages of their careers.
This newfound direction and expertise inspired me to found wingman Ltd., a platform aimed at empowering leaders and fostering growth, not only in business but in life as well.
Join Me in Making a Difference
My belief is that leadership, coaching, and mentorship can be transformative forces. Let Wingman Ltd. be a catalyst in your journey towards success and fulfillment.
Reach out today, and together, we'll forge a path to achieve your goals. 
My activities with other phenomenal experts